---
WELCOME TO EX515 WIKI by EX515. Wikipedia's clone.
---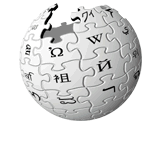 Here the all 7,584 articles and 6,389 files.
Numbers
see List of numbers.
Language phonologies
Cartoons
more...
Advisories
please Wind Advisory, High Wind Watch, and High Wind Warning.
Welcome to the EX515 Wiki
Welcome to Billy Dilley's Super Duper Subterranean Summer Wiki. will have relating to time, numbers, languages, businesses, anime, cartoons, Interstate highways, weather, cities, countries, bases, colors, etc.
Describe your topic
Write a description about your topic. Let your readers know what your topic is about and add some general information about it.
Latest activity
Photos and videos are a great way to add visuals to your wiki. Find videos about your topic by exploring Wikia's Video Library.
Companies
Elements
The elements are Choyoungium, Kalivodium, Woodwardium, Frankium, Ashcroftium, Croitorium, Rutherfordium, Ljungdahlium, Sivaparium, Gold, Belanium, Reynoldium, Zayetsium, Freezium, Stanleywilliamsium, Heisenbergium, Shelium, Vincentium, Wadkinium, Seaborgium, Krypton, Sibium, Huangium, Indogium, Ramikwilsonium, Wisium, Louwilliamsium, Schrodium, Danielium, Bryantium, Helium, Joshsmithium, Goodmanium, Levingium, Spencium, Feenium, Streitbergium, Lanzium, Bensonium, Hinesium, and more.
Colors
see List of colors.
Timing
Bases
Places
Ad blocker interference detected!
Wikia is a free-to-use site that makes money from advertising. We have a modified experience for viewers using ad blockers

Wikia is not accessible if you've made further modifications. Remove the custom ad blocker rule(s) and the page will load as expected.